A world of
tailored solutions
It´s our specialty and our clients value it.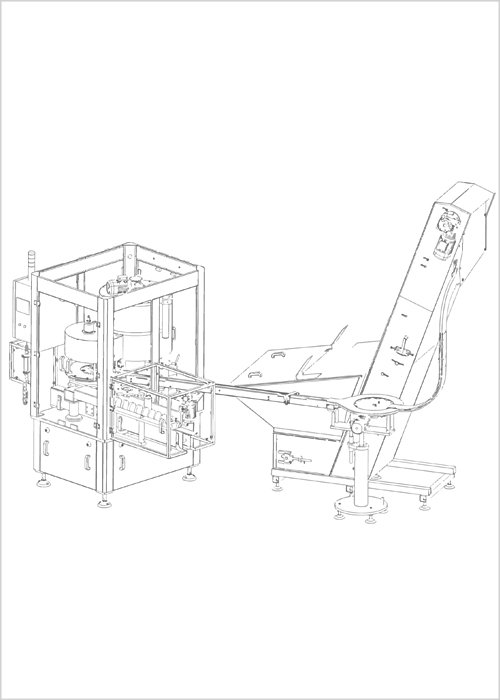 Our capping head development, capping technology and process controls, all together, allows us to offer personalized designs and also manufacture our own complete capping systems, from cap feeding to the adequate closure application (cap, bottle and production) and final integration in the production line.
Machines with 14 capping heads and pick and place system
Productions from 20000 to 25000 containers per hour
Cap Feeder Orientator.

Adjustable Chute.

Special Cutting System.